Searching for our Next Rector
Parish Profile:
The website for St. Andrew's by the Sea (www.standrewsportisabel.org) serves in large part as our Parish Profile. We hope that the information provided herein, along with our responses during the parish-wide workshop and the subsequent written survey, communicate the vitality and ambitions of our congregation.
To quickly summerize EVERYTHING we are seeking, the congregation of St. Andrew's wants a rector that will assist us to live into our Mission Statement that is pictured below.

We are looking for YOU . . .
Are you looking for US ?
Position Description:
St. Andrew's by the Sea Episcopal Church in Port Isabel, Texas is an inclusive and welcoming Episcopal congregation located in a resort and retirement community that is on the cusp of rapid growth due to several factors. Among these are the Space X facility being built along our coastline, UT-RGV School of Medicine, opening in the fall of 2016, in addition to two highway projects due to be implemented in the near future: Interstate 69 will be completed to Brownsville, Texas and a new causeway connecting South Padre Island to the mainland will be constructed north of the present bridge.
As controversial as it is to our local residents, if the Liquified Natural Gas (LNG) industry locates here, it will also bring an influx of people, both during the construction phase, and then later on, the employees required to run the facilities.
To read more about any of these projects, or the see the demographics (local data*) of our area, click on one of the links below.
* Special note regarding the Local Data link. It is not necessarily representative of the area we serve in that it does not include South Padre Island and Laguna Vista. We have a number of parishioners from both places.
To quickly summerize EVERYTHING we are seeking, the congregation of St. Andrew's wants a rector that will assist us to live into our Mission Statement that is pictured below.
The congregation of St. Andrew's is primarily Caucasian, but we do also have a small Hispanic presence. We are a mix of professional and retired, with a limited number of families with children.
Our church has two paid positions; one being that of the Rector, and the other is the Director of Music Ministry. Our attendance fluctuates with the seasons – – Winter Texans during fall and winter, resort visitors throughout the summer, in addition to a small core of faithful full-time members. This fluctuation poses challenges for both programming and continuity.
As part of our search process for a new rector, at our parish-wide workshop, and with our
subsequent written survey, we prioritized what we would like to see in our next rector
from a list of pastoral and ministerial skills.
The results listed below are in priority order from highest to lowest.
Teach through enlightening sermons.
Directly involve laity in the planning and leadership of church programs and events.
Provide outreach leadership to the congregation by participating in community activities, issues and problems.
Elevate the spiritual development of members by associating the relevance of scripture to their daily lives and by sharing personal faith.
Provide administrative leadership to the congregation's ministries.
Familiarity with social media in ministry.
Assist in the development and execution of strategies that move our church forward in membership and stewardship growth.
Collaborate with other churches in community ministries.
Emphasize the spiritual development of the community through worship.
Pastoral counseling and care.
Support the world mission of the church.
Support local schools and promote a strong relationship between church and schools.
Participate in and invite others into renewal ministries (Cursillo, Etc.)
Participate in Diocesan or national church level activities.
In addition to the above gifts and skills that we prioritized, the parish also listed the areas
that best exemplify how St. Andrew's is living into God's mission, things we feel
a new rector should know about our parish and also some challenges we are facing.
Those results are listed below.
How we are Living into God's Mission:
Teaching English as a Second Language (ESL) supports our local community of Hispanic citizens
A large and very active Prayer Chain, praying for ourselves and others, as well as praising God
Continued commitment to the Diocesan World Mission programs
Support of community programs without expecting a "pay back" – i.e. Al Anon, local food bank, Shell Club, Christmas Angel Tree
Providing a welcoming spiritual home for the Winter Texans and summer vacation visitors
What a new rector should know:
We are a flexible and diverse congregation that works together for the good of God and St. Andrew's
We are willing to give 100%, just need someone who is willing to lead and inspire
The seasonal nature of our worship attendance and resources available to support outreach presents challenges
St. Andrew's does not employ an administrative staff ~ the rector either does these tasks or encourages and supports a small, but willing and dedicated volunteer group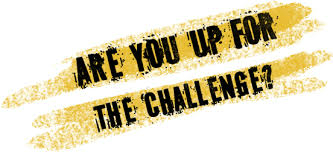 Challenges that we face:
Improve visibility within area communities
Expand Membership with focus on families with children  
Need more church fellowship and/or social opportunities 
Many want to bring back activities that were discontinued in recent years
Increase number of people who volunteer on a regular basis
Continue to improve our communications within the parish