So many books ~ ~ ~ So little time ! ! !

St. Andrew's Book Club
​Looking for a good book to read this year? St. Andrew's Book Club is an active group of readers who welcome you to join them at any time for book discussion. Come to one meeting – – or come to all. You are sure to enjoy great conversation among fellow book lovers and friends.
The meeting are held once a month, December through March, usually on the third Monday at 11:30am. Attendees bring a sack lunch and drink to enjoy while discussing the current book.
Book Club Reading List ~ 2018
January 15, 2018 at 11:30am
Slow Road to Brownsville by David Reynolds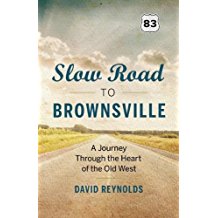 In Slow Road to Brownsville, David Reynolds embarks on a road trip along Highway 83, a little-known two-lane highway built in 1926 that runs from Swan River, Manitoba, to the Mexican border at Brownsville, Texas, on the Gulf of Mexico.
February 19, 2018 at 11:30am
Hidden Figures by Margot Lee Saterby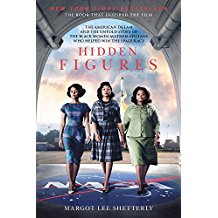 Based on the New York Times bestselling book and the Academy Award–nominated movie, author Margot Lee Shetterly and illustrator Laura Freeman bring the incredibly inspiring true story of four black women who helped NASA launch men into space to picture book readers!
December 17, 2018
Washington Goes to War by David Brinkley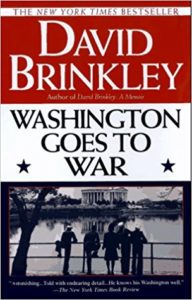 Today the hub of international affairs and government, Washington, D.C. was once little more than a sleepy, early-to-bed Southern town that happened to host our nationally elected officials. Esteemed, award-winning journalist David Brinkley remembers well what it was like–how Washington awoke from its slumber and found itself with World War II on its hands. It was left to Washington to print the paper, alphabetize the bureaucracies, host the parties, pitch the propaganda, write the laws, launch the drives, draft the boys, hire the "government girls," and engage in an often hilarious administrative war of words, wit, and even some wisdom.
Please bring your own sack lunch and a drink.