Welcome
Welcome to St. Andrew's by the Sea Episcopal Church, a friendly community of faith for the young, old, and for the young at heart; a warm and caring church serving both our local community and also our many Winter Texans and summer vacation visitors.
Inspired by our patron saint, Andrew, a fisherman by profession, who became a "fisher of men", we continue to bring the Gospel to the people of Port Isabel, South Padre Island and the surrounding communities in addition to our multitude of visitors.
St. Andrew's, located at the point of Yturria Street and North Shore Drive, is an Episcopal Church in the Diocese of West Texas, situated on the shore of the Laguna Madre, with a breathtaking view of the water directly across from the church.
Please browse through the various areas of our website to learn more about our church. We hope you find your time spent here a blessing.
All Are Welcome ~ ~ ~ No Exceptions.
This week at St. Andrew's
Events for week of February 16, 2020
This Week Navigation
February 17 @ 11:30 am
-
1:30 pm
February 17 @ 5:30 pm
-
7:30 pm
February 18 @ 8:00 pm
-
9:00 pm
February 19 @ 5:30 pm
-
7:00 pm
Regular Weekly Service Times:
Sunday, 8:00am, Rite I Holy Eucharist ~ ~ Sunday, 10:00am, Rite II Holy Eucharist with Music
Children's Sunday School during 10am Service
February 9, 16 and 25
 
Wednesday Evenings,
January 15 ~ February 19 @ 5:30pm
Brown Bag your own snacks, etc.
~~~~~~~~~~~~~
Ash Wednesday Service

February 26, 2020
Noon
and
5:30pm
~~~~~~~~~~~~
Lenten Healing Eucharist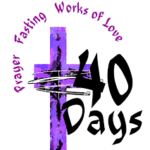 March 11 through April 1
6pm to 7pm
Includes:
Teaching, Stories and personal prayer for healing.